Move over Cheez Whiz. There's a new kid in town. May I introduce to you the "Batter Blaster" - organic pancake and waffle batter that you shoot out of a pressurize can.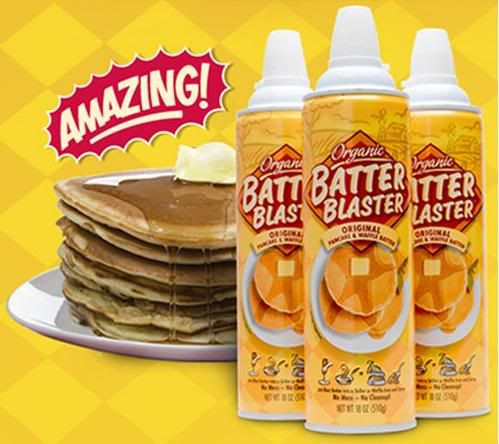 We took this on our camping trip last weekend, and were pleasantly surprised. Perfectly acceptable pancakes! High on the fun factor (who doesn't like to use the spray nozzle), and a light, fresh taste (didn't taste canned, or fake). Short ingredient list, all organic and words I actually recognize.
So, while it may not be a "real" food - it's definitely real good.
Oooh, I'm envisioning an pressurized can meal - Batter Blaster Pancakes, some with Cheez Whiz (savory pancakes rock, btw) and the others smothered in Redi Whip, for more of a Belgian Waffle/Pancake experience....